If you have ever visited Minnesota, USA in the winter you will know that it does get cold. How cold? VERY cold! This was the temperature when we were in northern Minnesota.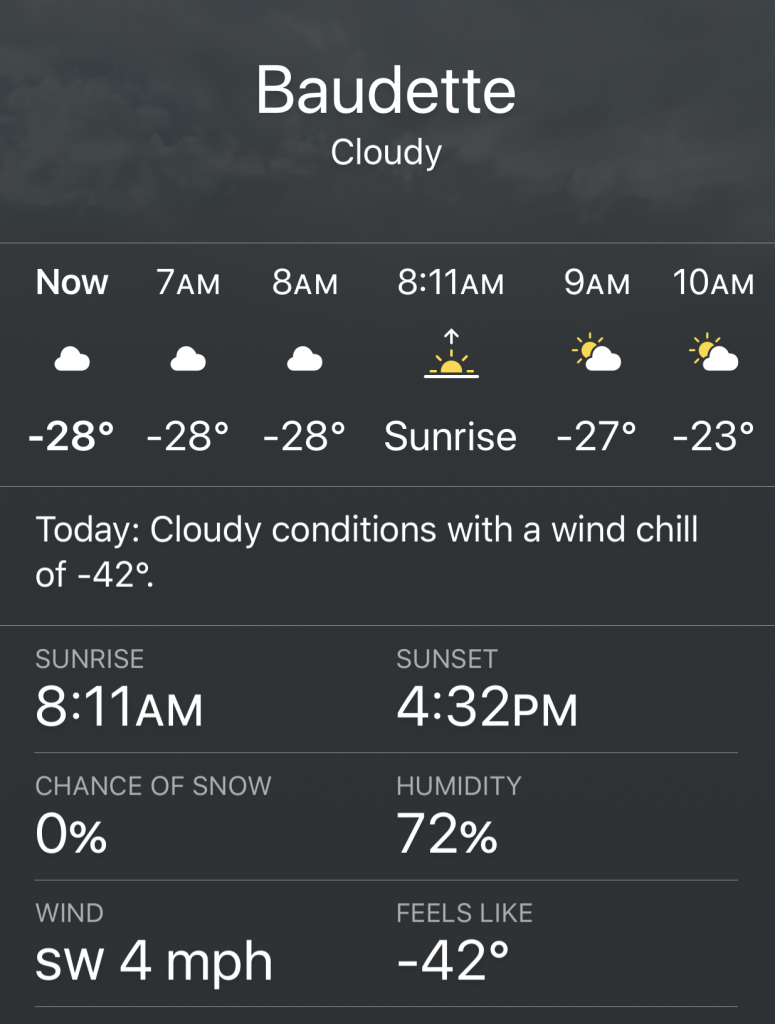 But these cold temperatures can create some amazing adventures! One adventure that you may not have thought of before, but will now, is ICE FISHING!  Yes, the lakes freeze over because of these cold temps and that is the perfect time to venture out onto the lake, drill a hole, and catch yourself some dinner.
For our mini-vacation, we drove north to Baudette near the Canadian/MN border on a Lake called Lake of the Woods, known as the Walleye Capital of the World!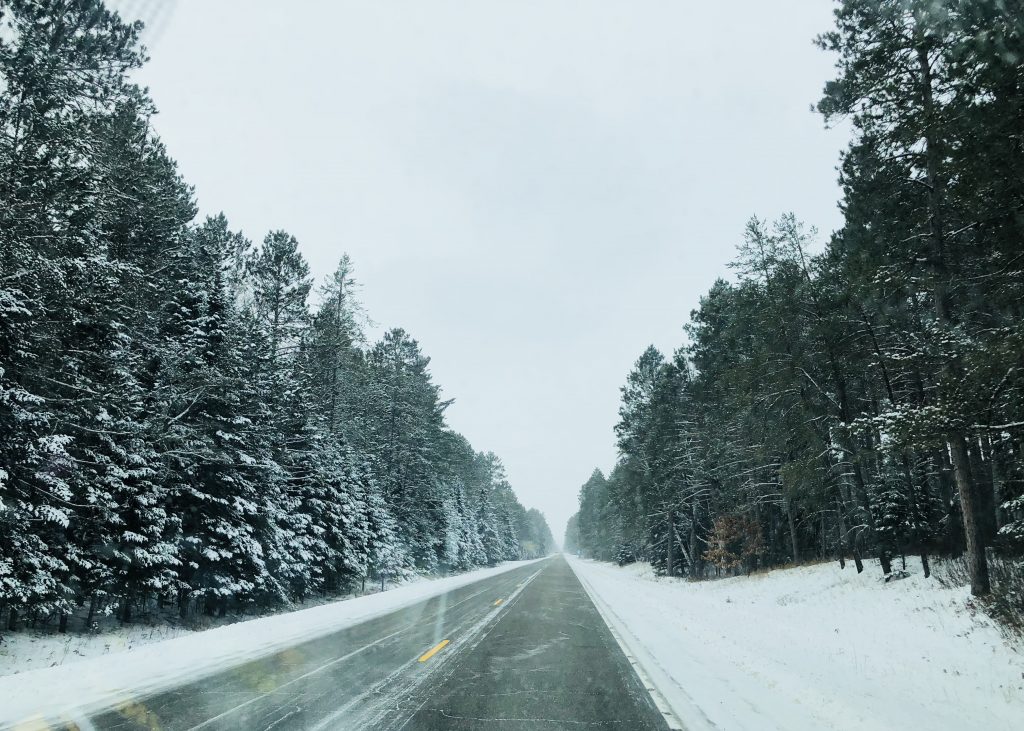 This was a surprise as we drove along the road.  Live bait dispensers!   Right along with the Coke machine you can buy bait to take with you to the lake.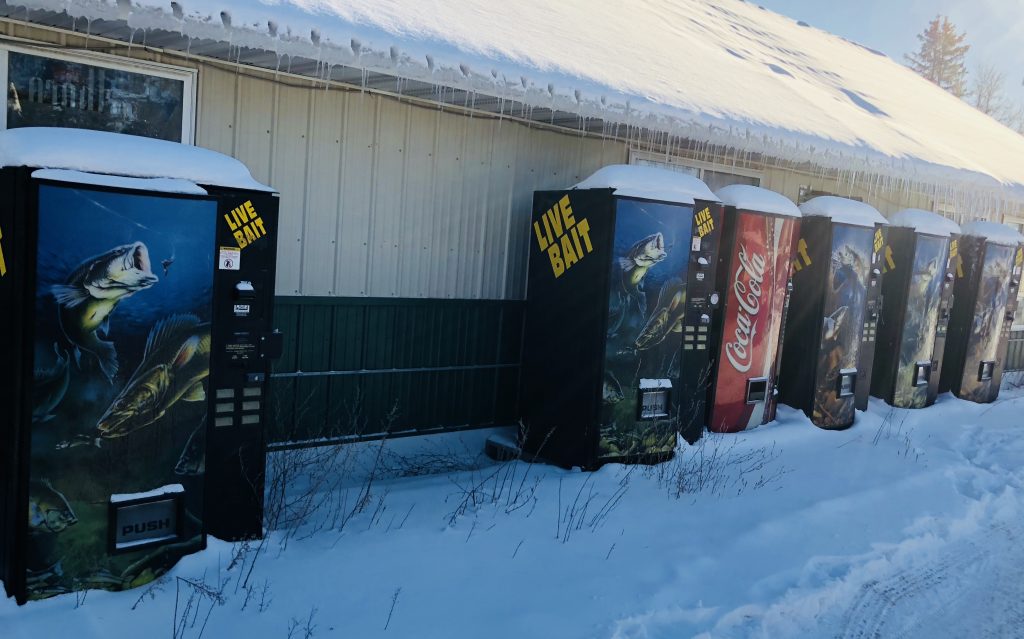 The Cyrus Resort set us up with a warm fish house and bait, and we were ready to spend the day in the middle of the lake while the below freezing temperatures and freezing wind howled outside.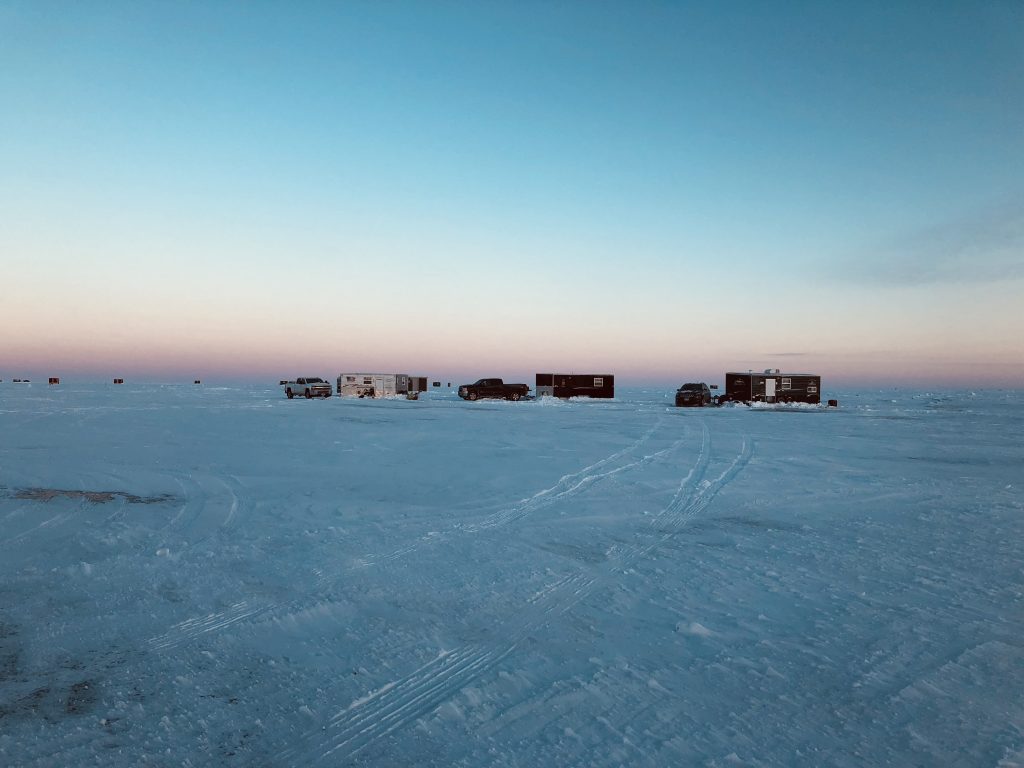 This kind of ice fishing is actually luxurious by any other standards.  Many outdoor enthusiasts fish outside while sitting on buckets or in small portable houses kept warm with a small propane heater.  Either way, ice fishing can  be a wonderful family vacation.
Here are 8 reasons to take a family ice fishing vacation together, even in below zero temperatures:
Get to spend quality family time together- cozied up in a fish house.

Provide for the family, or at least try- catch some fish to fry up.

Learn some new games or break out your competitiveness between fish bites. Our go to fish house games are cribbage and Uno.

Take a break from electronics because you are out in the middle of nowhere and there could be weak cell service.

Entertainment factor: Ice fishing is like playing the lottery.  You are waiting for your number to get drawn and when it does, you reel up and see your prize.

It is great to be outdoors in the fresh air. If the house gets too warm and stuffy, just step outside for a few minutes.

Make memories you will never forget.

Have something to laugh about when people call you crazy.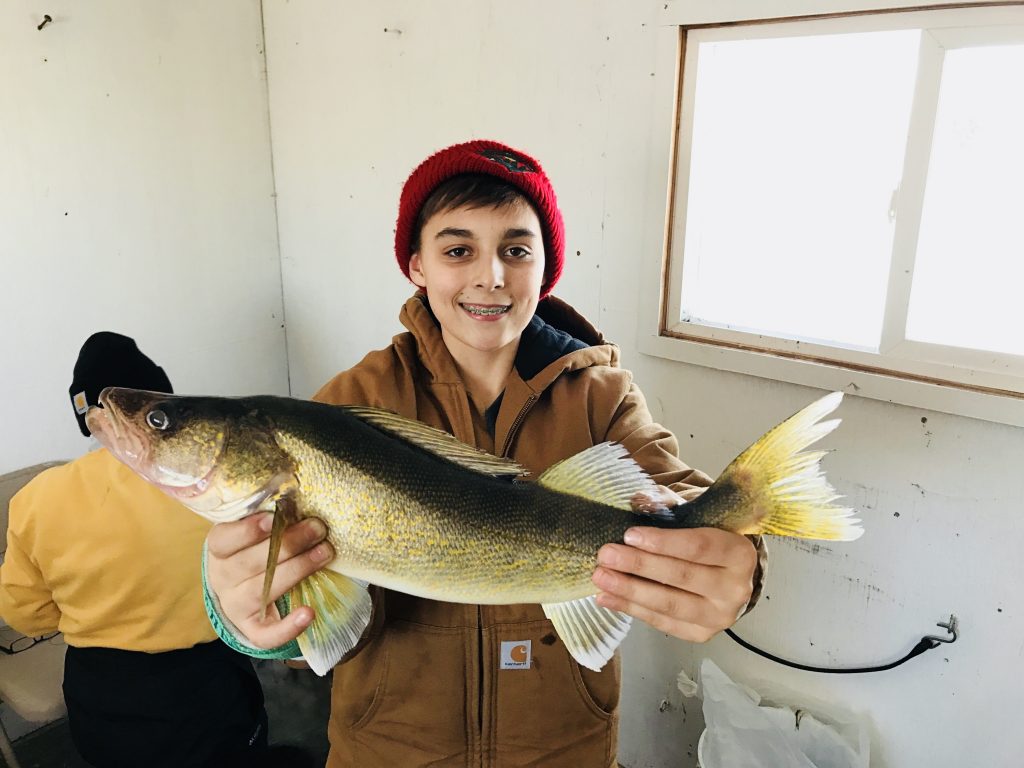 If you do decide you want to try ice fishing on your next visit to MN, there are places that can set you up.  On Lake of the Woods, resorts sell packages that include lodging (cabins, rooms, and even some places have houses you can sleep out on the lake), use of fish houses, ride to the warmed up houses, bait and some include food packages if you don't feel like planning meals and cooking.   Packages range from 1 day of fishing to over 6 days.
If you want to just try fishing just for the day on your own, all you need is a license, ice fishing rod/reel with fishing line, a hook, sinker and some bait (we used minnows). You will also need something to drill a hole called an auger. ( manual or electric)
As you can see, it is a lot of fun pulling up the line.  You just don't know what will be on the other end!  We ended up eating fish for dinner and even brought some home. Depending on the lake, different regulations will be enforced so be sure to know what they are.  On this lake, the walleye had to be under 19.5 inches and we were limited to 8 per license.  If we were lucky enough we could keep one walleye over 28 inches and the rest had to be returned to the lake.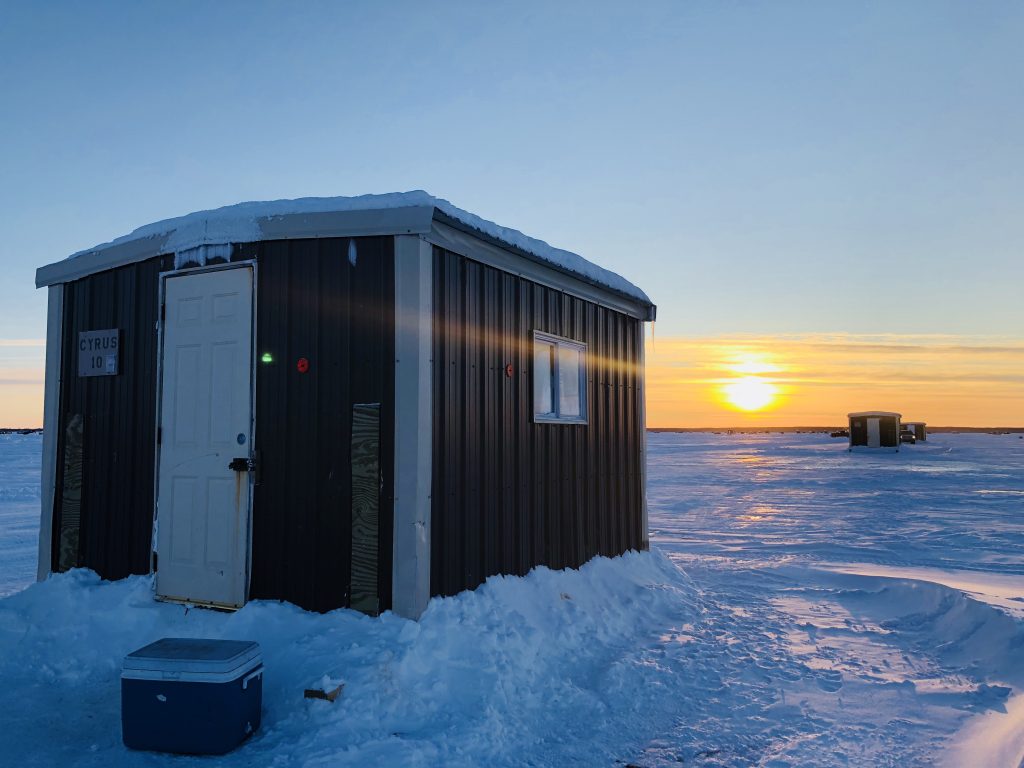 Here is a list of resorts near Lake of the Woods that can set you up!
We are so thankful that it is cold enough to freeze our lakes so that we can spend time together fishing.   We can all get so busy in life with all our activities and plans, ice fishing forces us to slow down and enjoy the moment.
Ice fishing with the family is a fun outdoor activity that will create wonderful lasting memories.  Have you ever been ice fishing?  If not, would you ever try it?  What are you thankful for when it is cold outside?
Happy Travels and Here's to 2018!
Jennifer