When planning a trip I can spend hours and hours on the computer researching, organizing and detailing each place we plan to visit. (Just ask my kids!). I am the type of person that wants to see everything and not miss a thing.  I figure since I am already there I need to take advantage of every cool thing to see.  On our roadtrip to Yellowstone and Teton National Parks I did just that, and want to share our route with you because I believe we really maximized our time.  This route is especially helpful and efficient if you need to leave to go back home going EAST, and want to also visit Cody, Wyoming.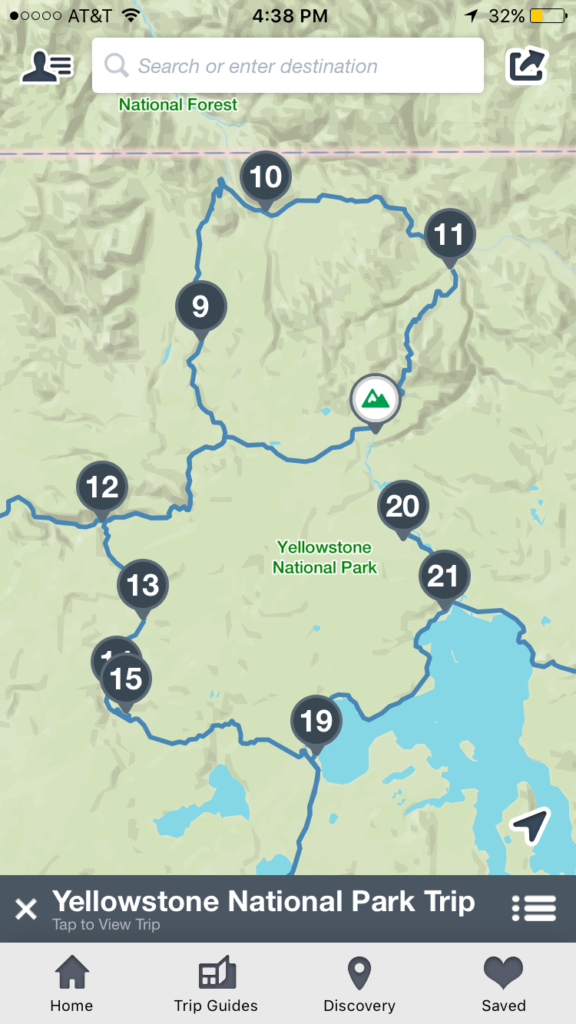 I use Roadtrippers.com to plan my route.  It allows me to see the distances and driving time between cities and sites and I can adjust the stops as needed.  It also lists out things near the route. For example, I had it pull up Campgrounds on my route and was then able to look through them and find the best one.
Coming from Minnesota we drove past the North side of the park and entered at West Yellowstone (West of #12) We stayed at Rainbow Point Campground, a National Service Park campground.  These campgrounds can be booked through www.recreation.gov.  We love these campgrounds and use them all over the country and they are very inexpensive. See links below for other campgrounds in the area.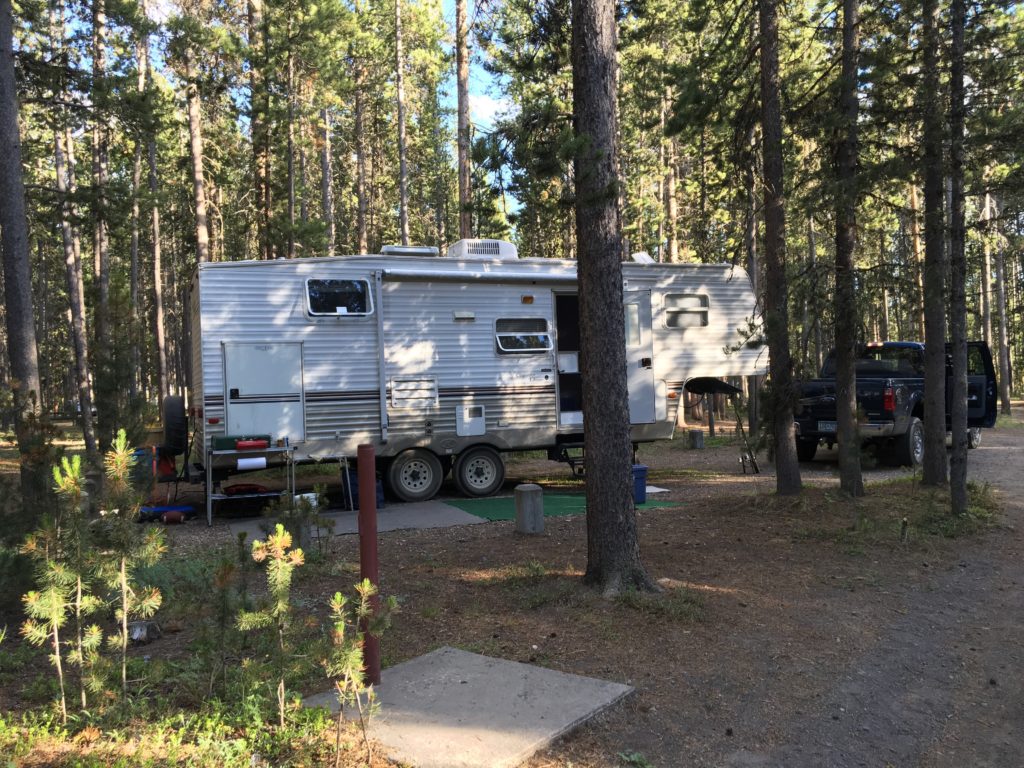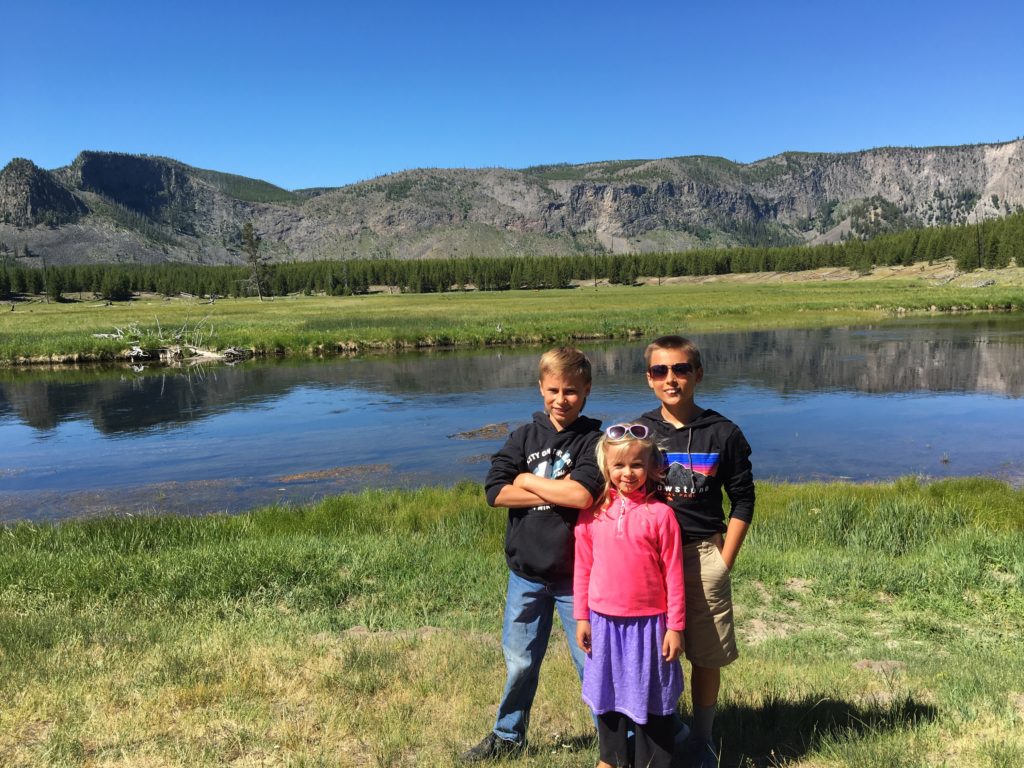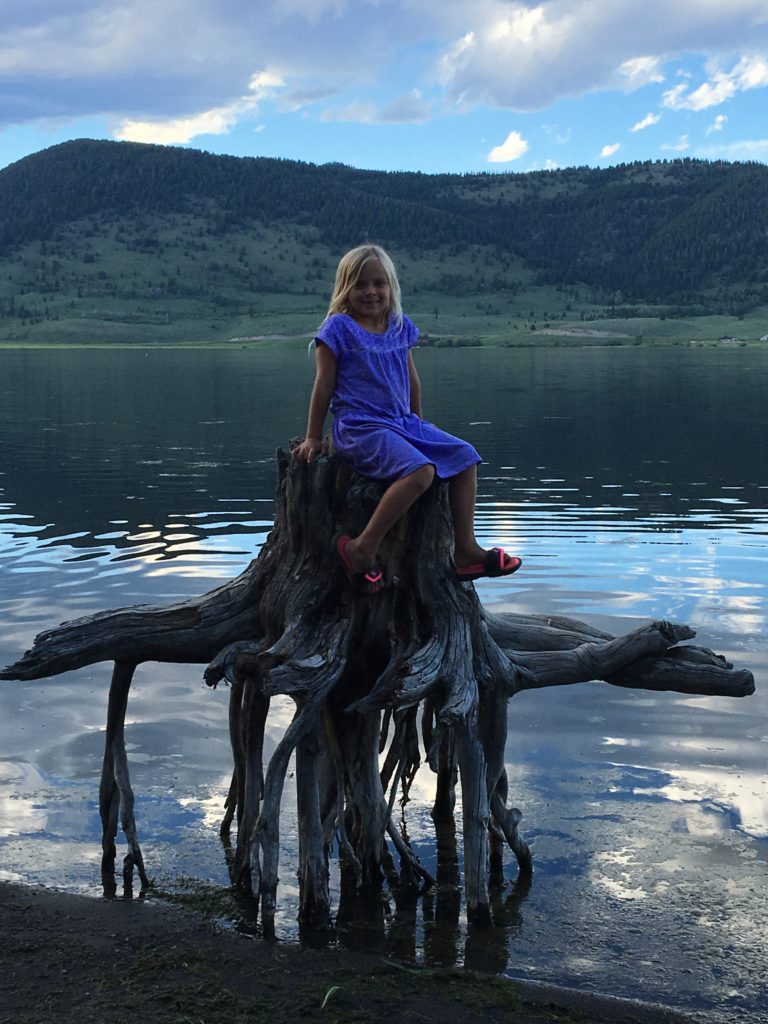 Our first day we spent touring the town of West Yellowstone. You can find information of things to do near town HERE at their visitors site. Be sure to visit the Grizzly and Wolf Discovery Center!   The next day we entered the park and going clockwise we were able to visit the top circle of the park in one day.( #9, #10 and #11) We used the Gypsy Touring app for Yellowstone and it was amazing. We called our guide Oliver and he told us everything we needed to know.  He gave us history and geology lessons and he was even able to keep our kids quiet!  This was a great investment at $4.99!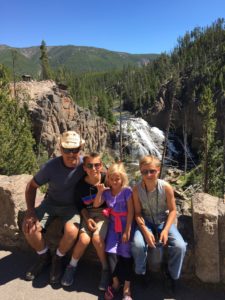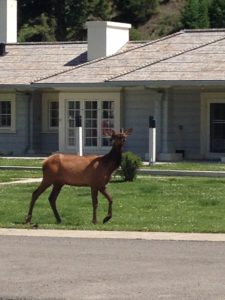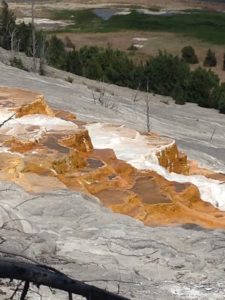 The next night we camped at #12 on the map.  Madison Campground fills fast, especially if you have a larger camper like ours.  You will want to try to book very early.  I tried 6 months ahead and still only got one night. Sites can be booked Here.  It has a nice central location and sites are among tall pines.  There is not a lot of privacy between sites but the location made it worth it. The next day we headed south and were able to spend time at the most famous geyser (#15)  
 We continued on to the Tetons National Park.(South of #19)  It was about an hour and a half drive.  Here we stayed at Colter Bay, part of the time in our camper at the RV park the other in the tent cabins. (we discovered they are not baby soundproof  and had an early start to our day one morning from the neighbor, but still worth it because if the coolness factor). Reservations for these sites at Colter Bay can be found Here.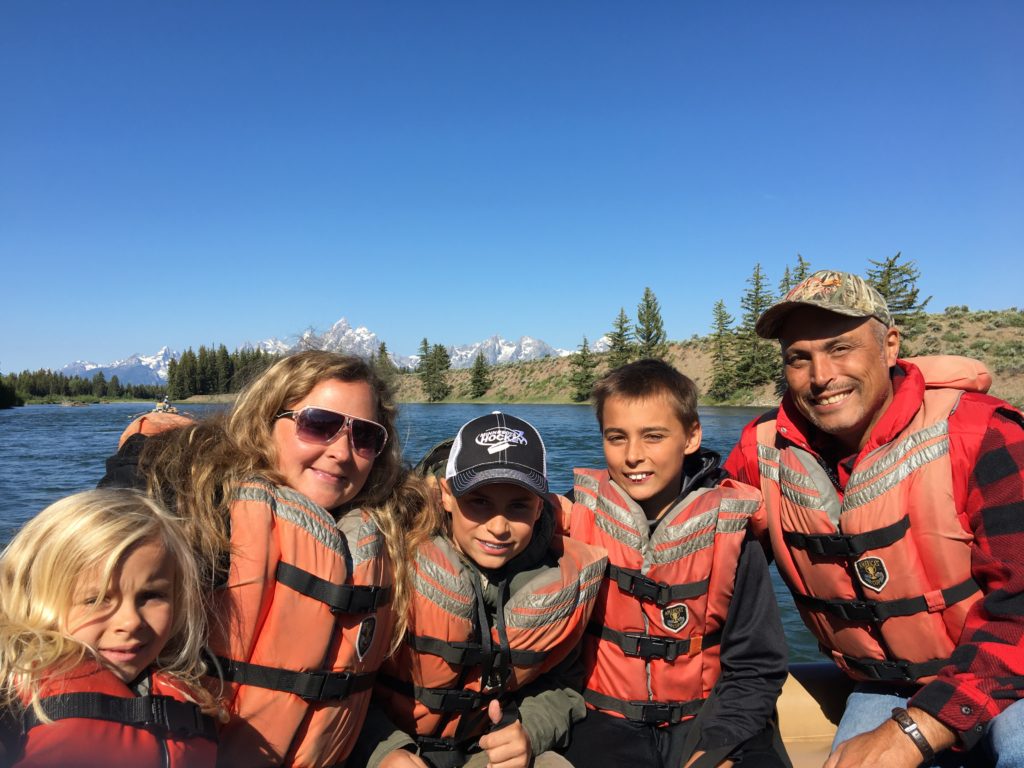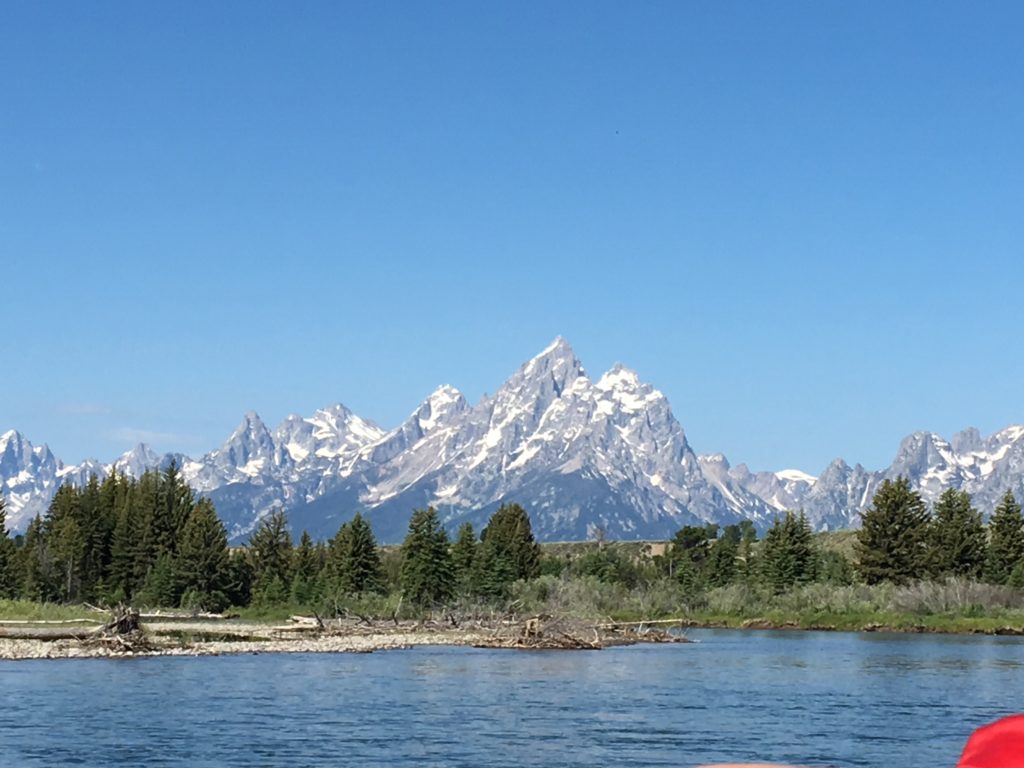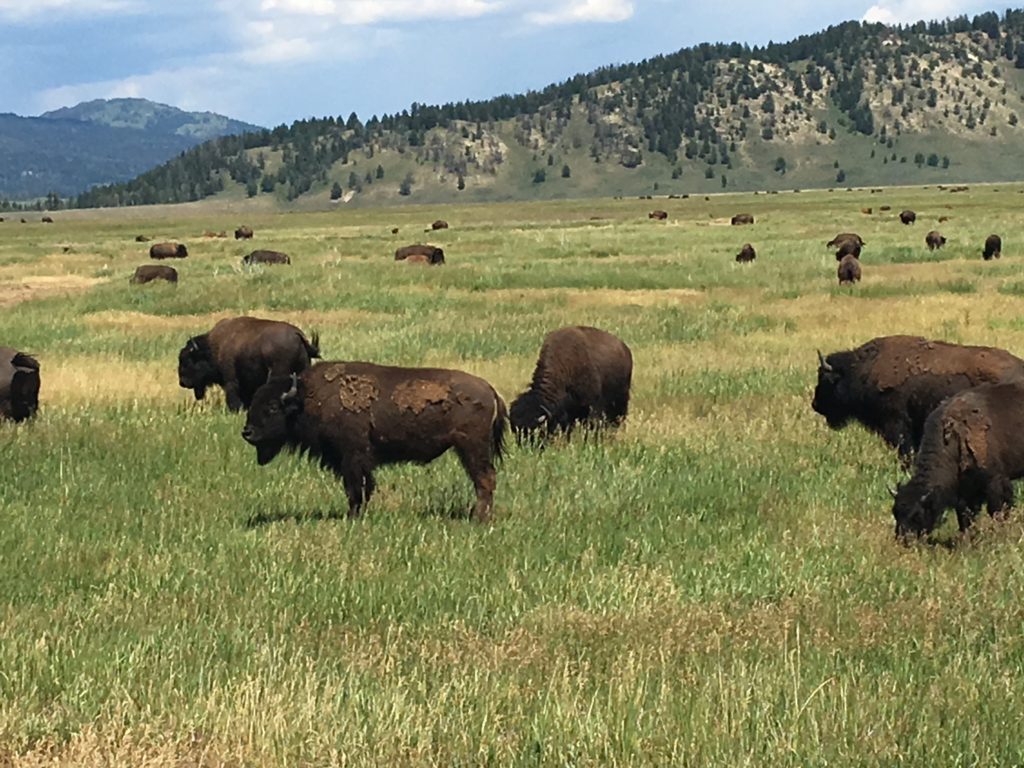 After two days of sightseeing around the Teton's National Park (Teton Village and Jackson Hole) we drove the only part in the trip that we would be backtracking into Yellowstone park. (North to #19)  and camped at #19 at Fishing Bridge Campground where bears frequent. (Only hard sided tents allowed- and no fire rings or picnic tables). We took an evening drive to Hayden Valley where the animals come out at night and saw Elk, Bison and deer.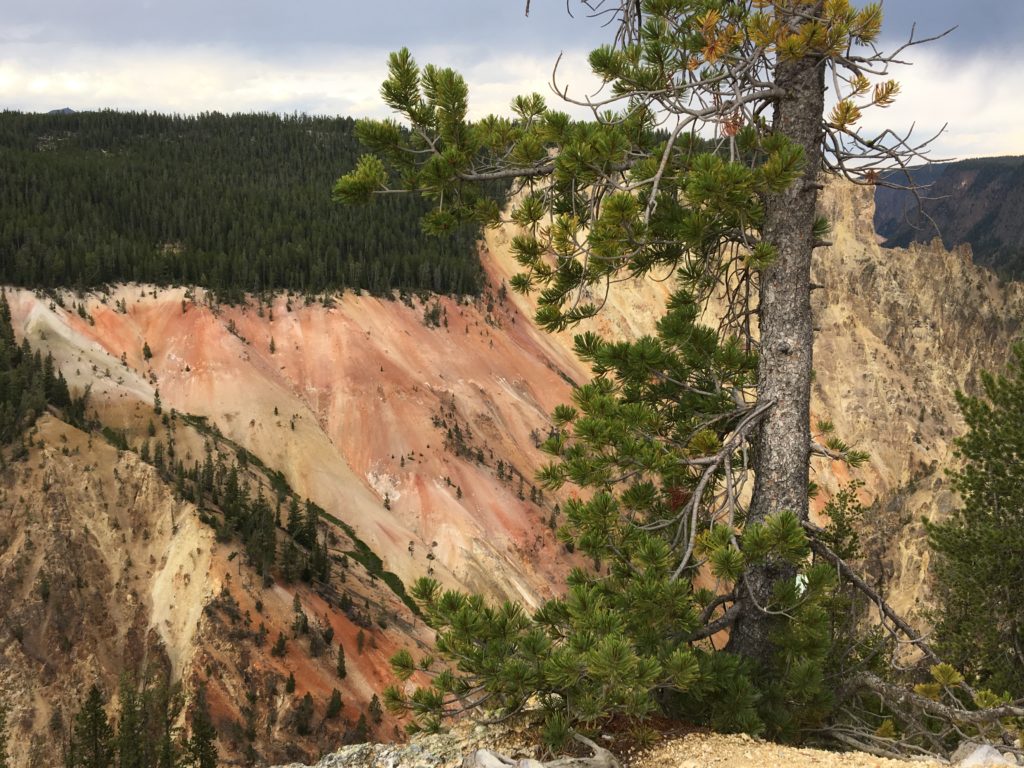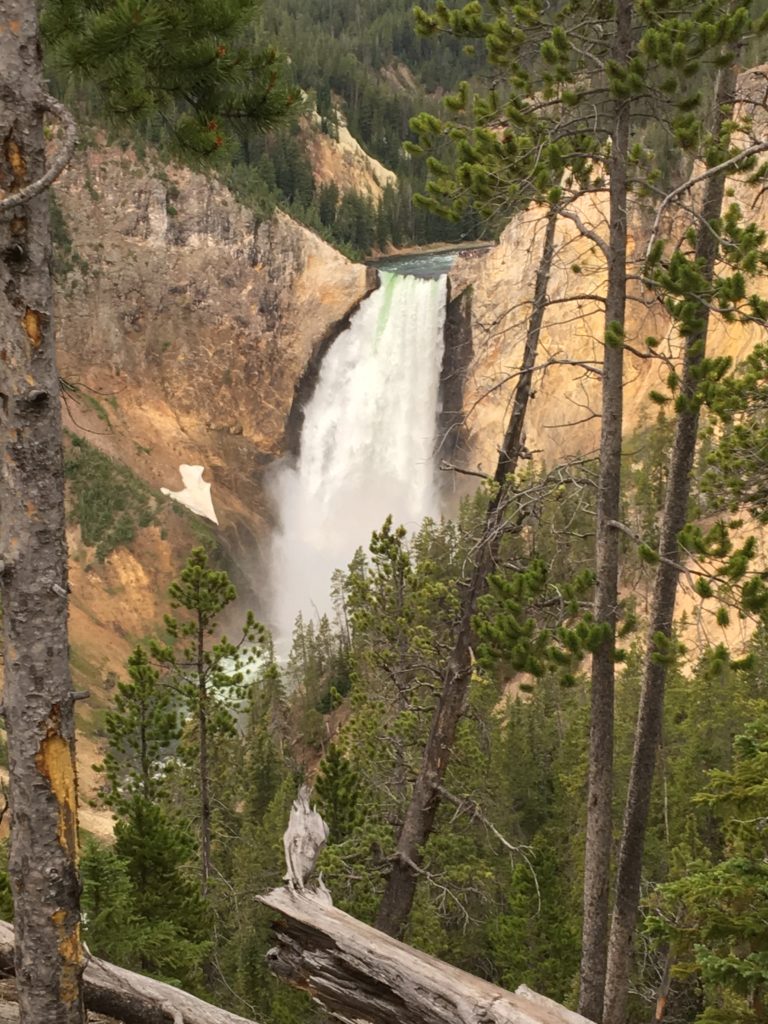 We were able to visit both beautiful National Parks 7 days/ 6 nights, and saw most parts of the park-using this route plan.  Yellowstone is so diverse it is amazing to be able to see all.  To see more pictures from our trip to Yellowstone click link Here.
Need to save this for when you plan your trip to Yellowstone?  Pin it!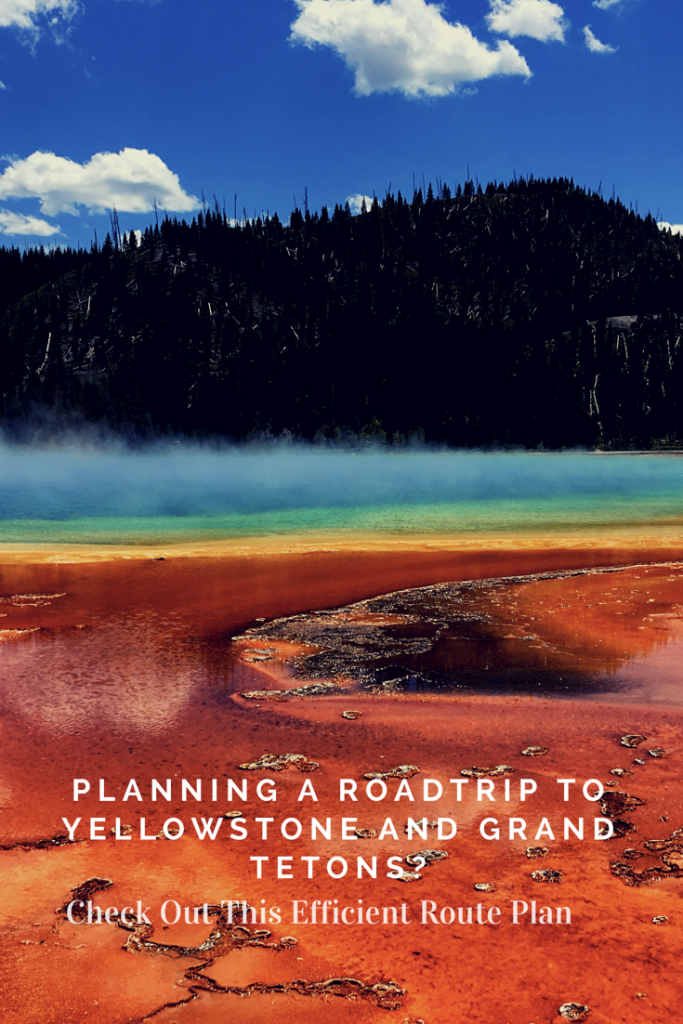 Tips to keep in mind:
You can make reservations for camping in Yellowstone NP up to a year ahead.  When we started looking in January for the same summer, most sites were booked.  There are also some first come-fist serve sites but we never like to take our chances with a camper.  When camping with an RV, all of the sites have you book according to the length of your camper + the length of the vehicle pulling your camper.  For example, you will choose a site either less then 30 feet long, or less then 40 feet long.  The exception is Fishing Bridge Campground, where you only consider your camper length because you are able to park the vehicle next to the camper and not in front.
If sites in the National Park are booked, don't worry.  There are other places to stay.  A great resource is Hebgen Ranger District Campgrounds.  This site lists many forest service campgrounds in the area  Some have reservable sites and electric and they are close to West Yellowstone .
Colter Bay in Grand Teton National Park fills up their RV park quickly too.  If you cannot find a site there, try Fireside Buffalo Valley which is not far from Yellowstone and Teton National Park Entrances.
I hope this helps in your planning!  Be sure to check out my post with a sample day by day itinerary for visiting these two beautiful National Parks!
Please comment below if you have questions or plans to visit Yellowstone and The Grand Tetons National Park.
Happy Travels!
Jennifer