On a recent trip to Norway, my friend and I had to make the most of our time in Oslo because we only had a few hours to explore!  We walked from the Oslo -S station (took the train there from the airport) to our hotel called City Box.  This hotel had the best location! It is only a 9-minute walk from the beach, 800 feet from Oslo S Station, and the famous Karl Johans gate shopping area is a 2 minute walk from the door.   This place also had an interesting check in! We went to a kiosk and put in our booking information and out came the key.  No front desk!  The room was small but comfortable and we chose this hotel mostly for the price ($90 USD) and location.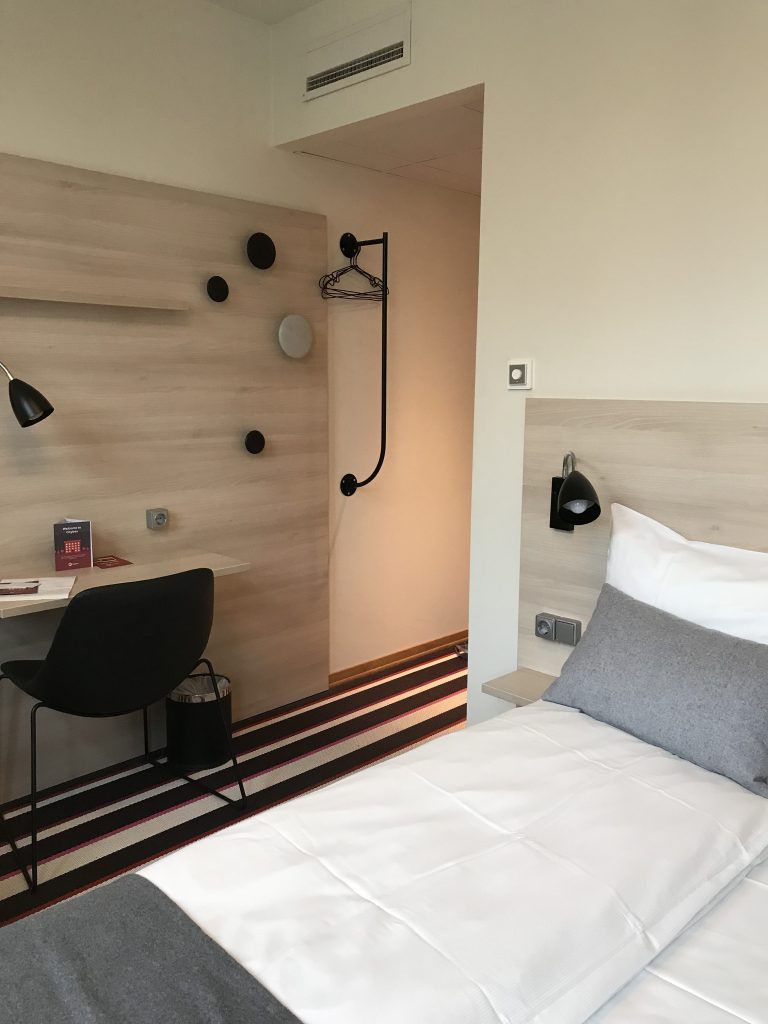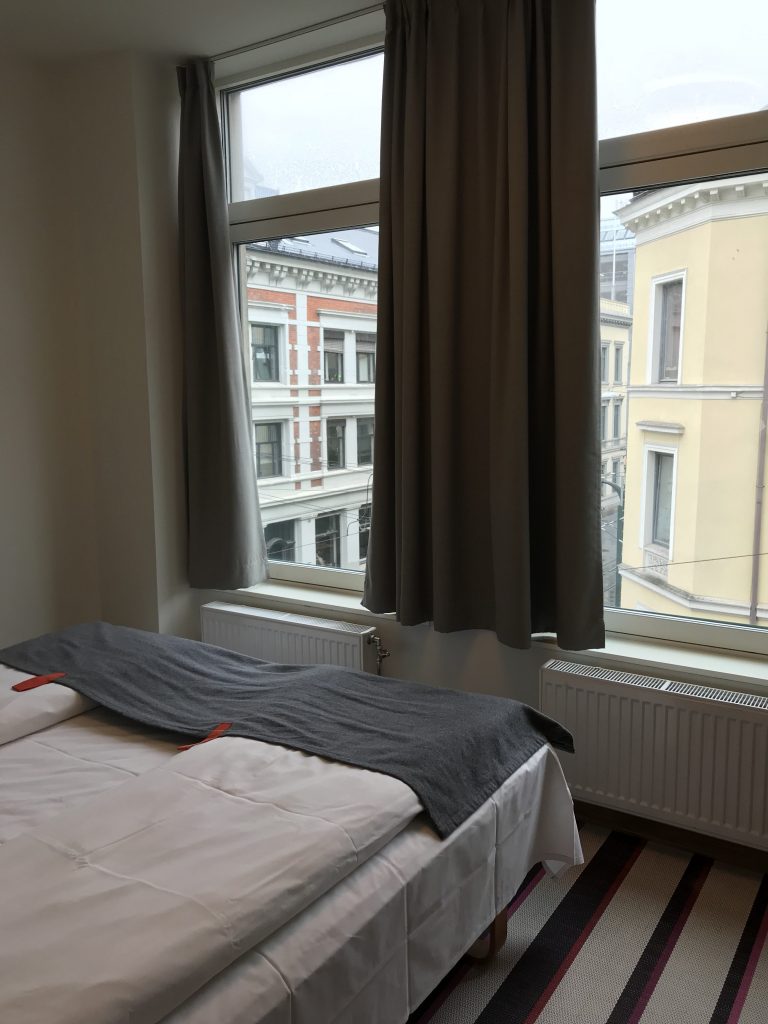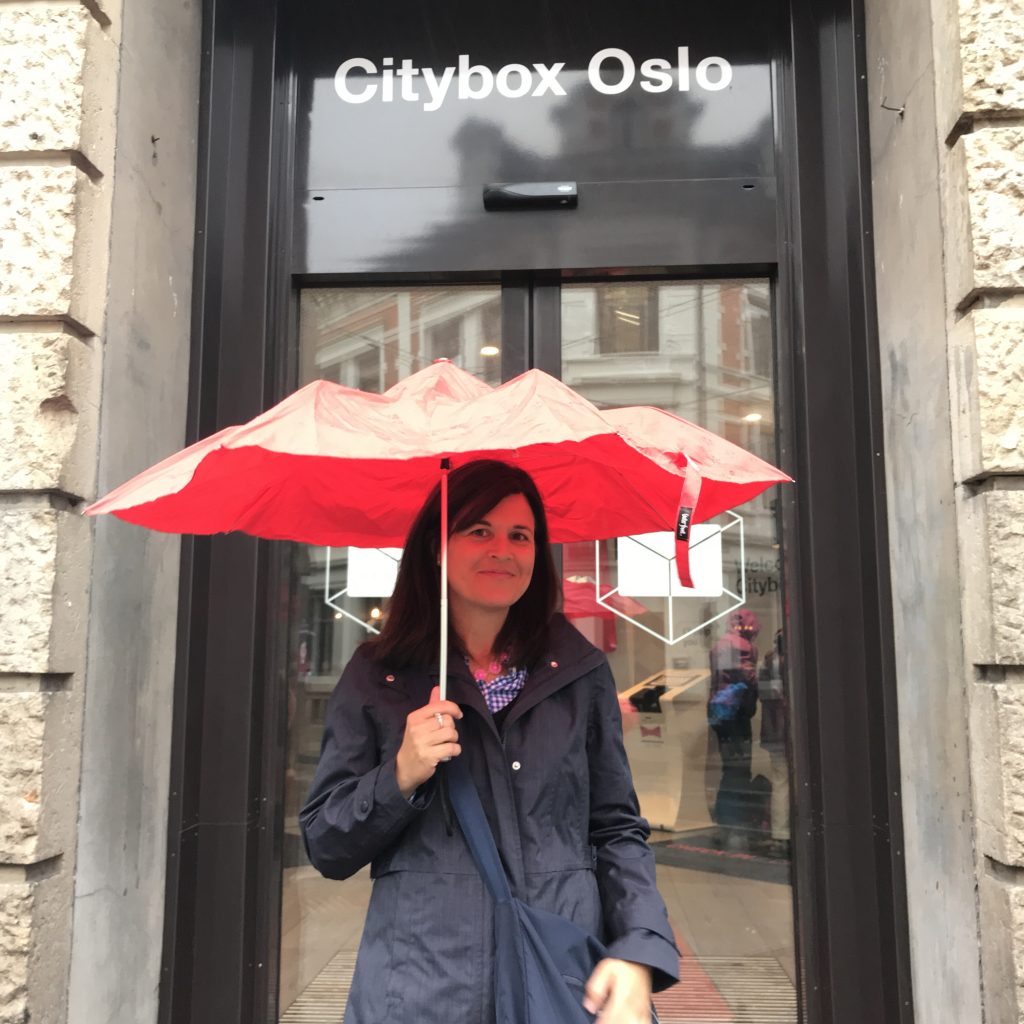 We had just a few hours of daylight and it was raining so headed out to the Karl Johans shopping area. ( More info about this area can be found HERE) and also walked past many famous sites shown in pictures below.  We did not make it to all of the amazing sites in Oslo and could have spent several days there. I recommend checking out tourist APPs for Oslo which can also help in your  planning.  Even though it was raining, the city is beautiful.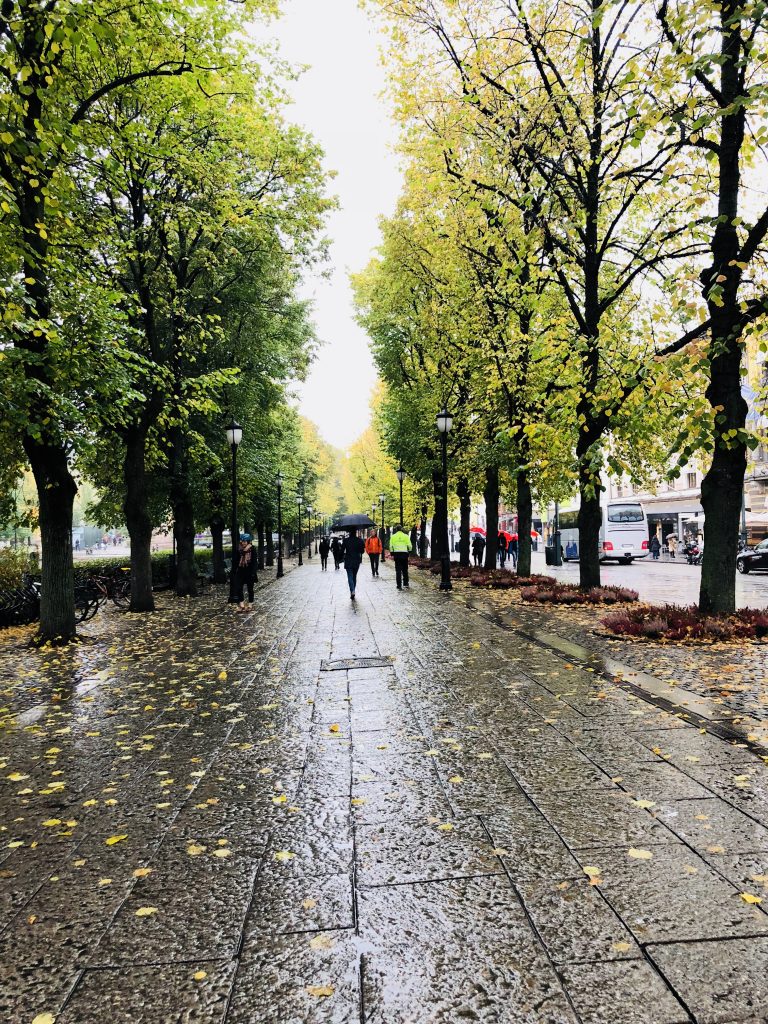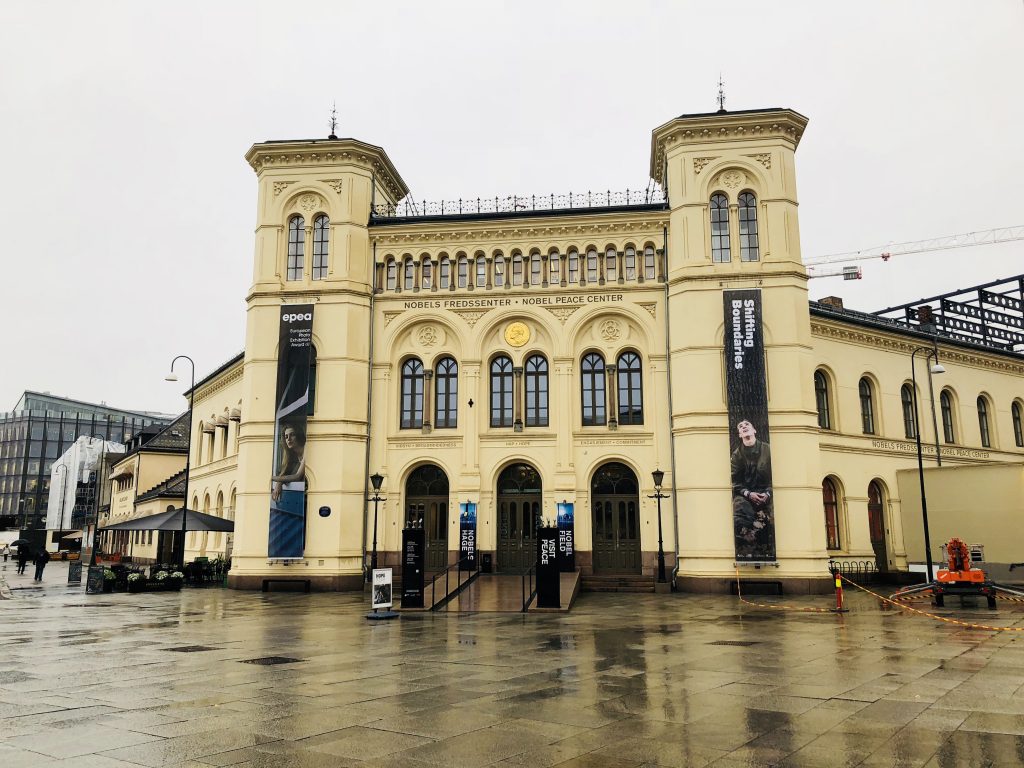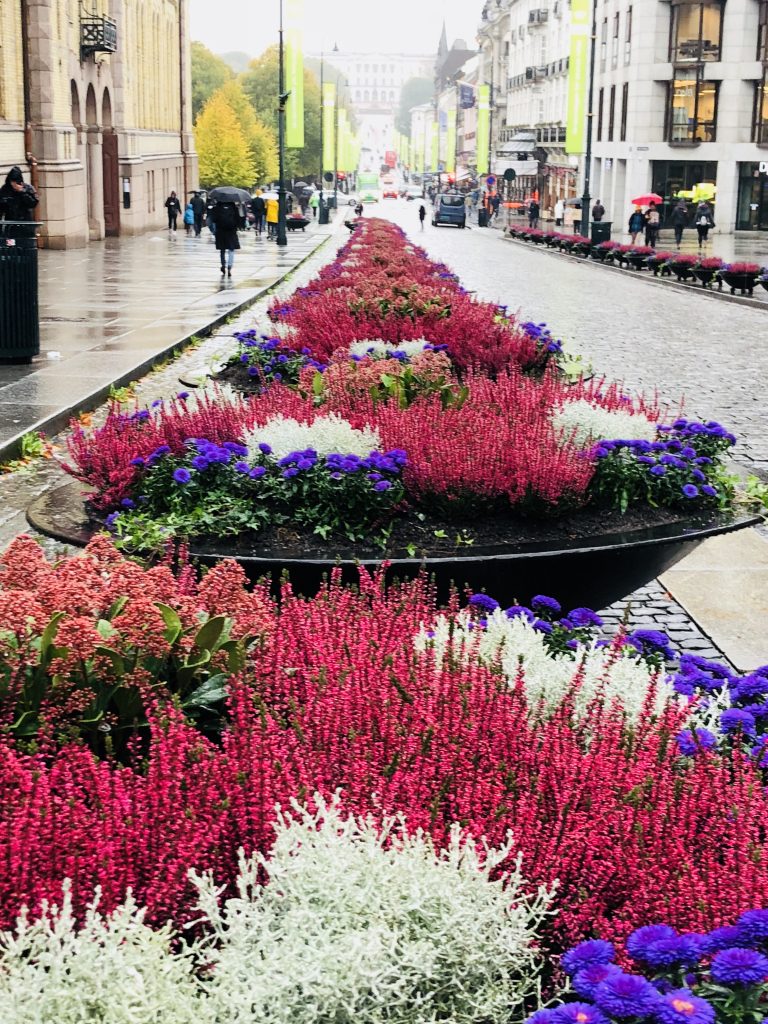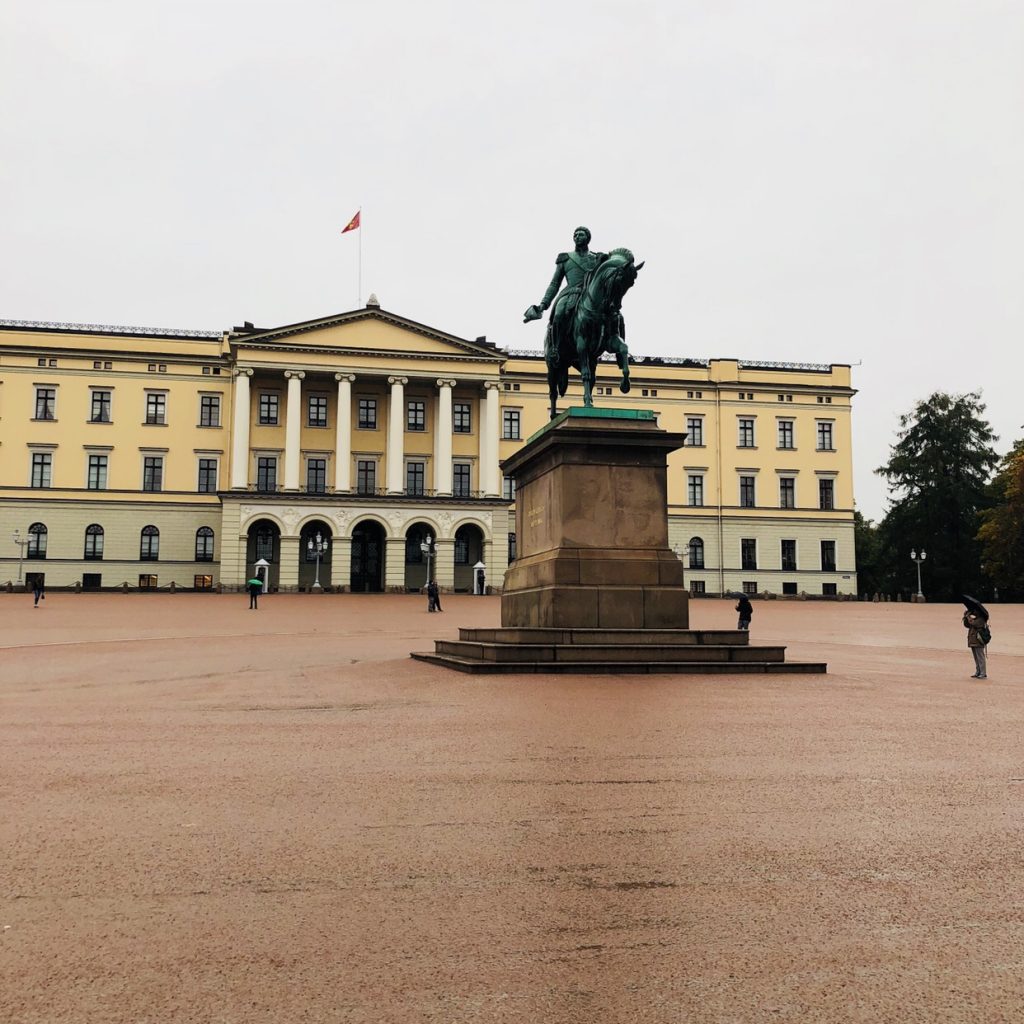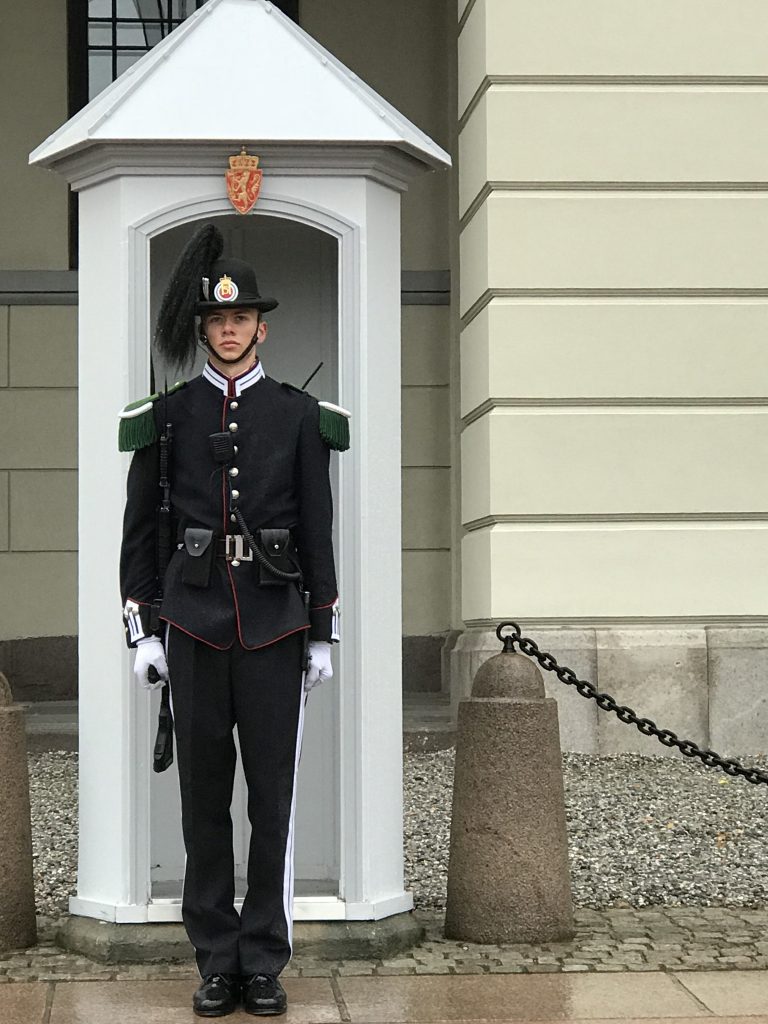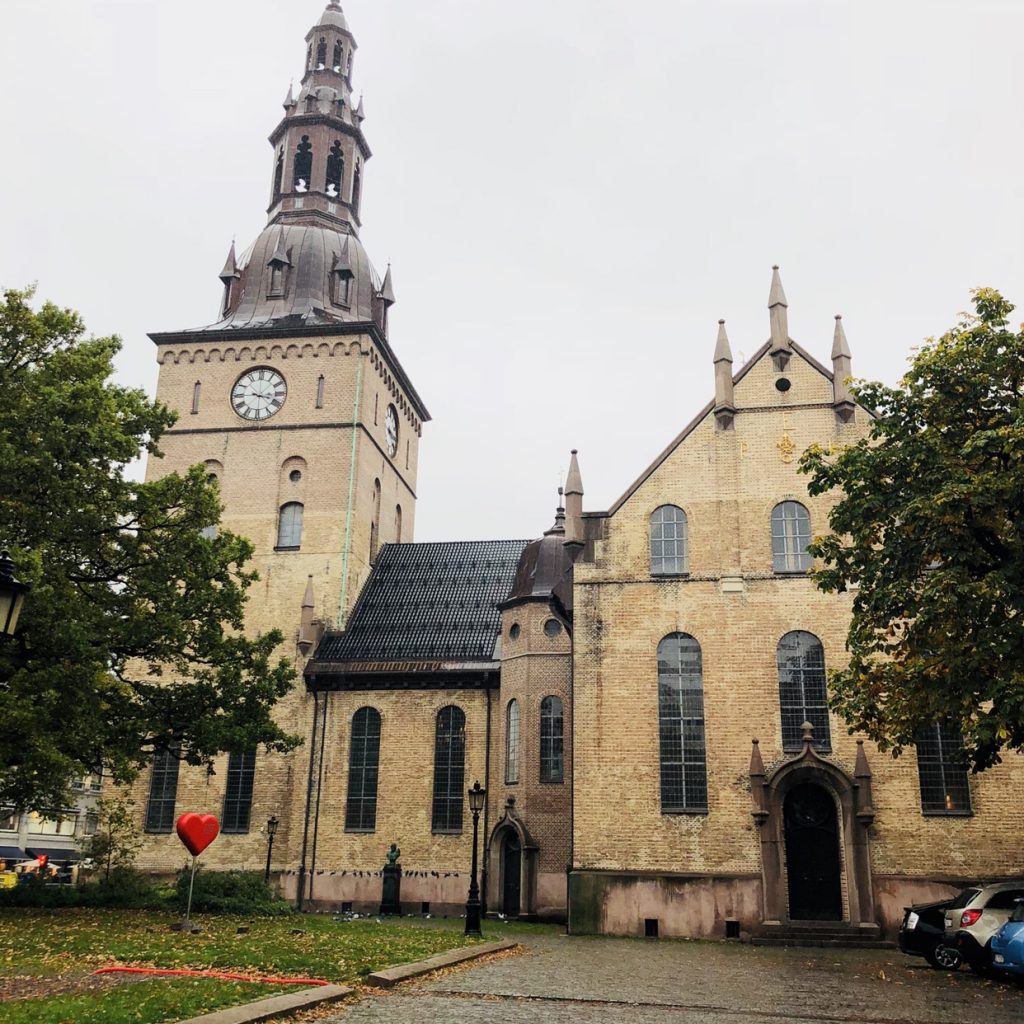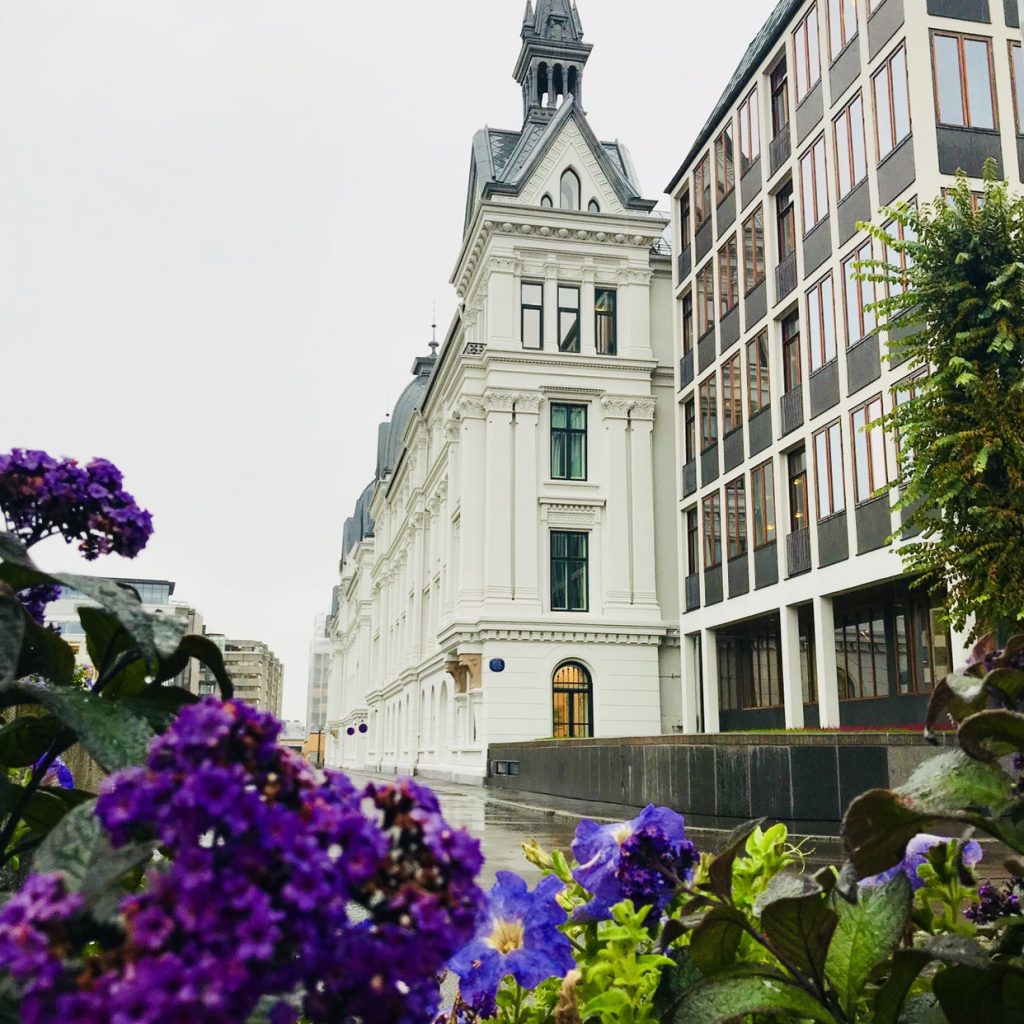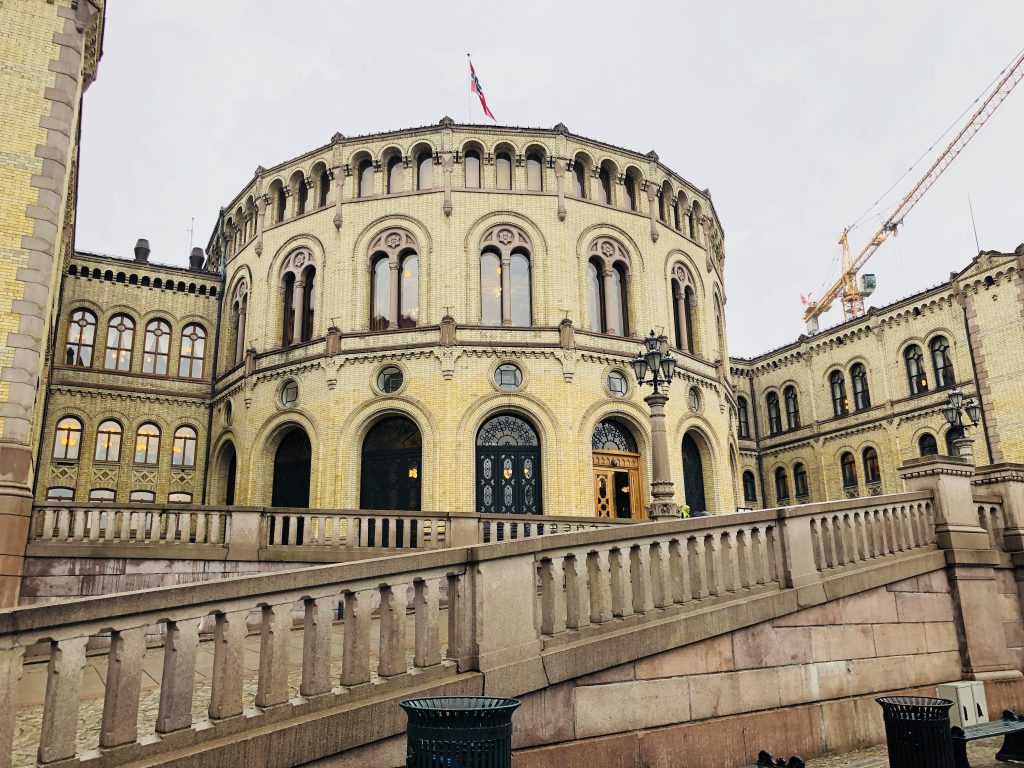 We could even see the Akershus Fortress in the distance.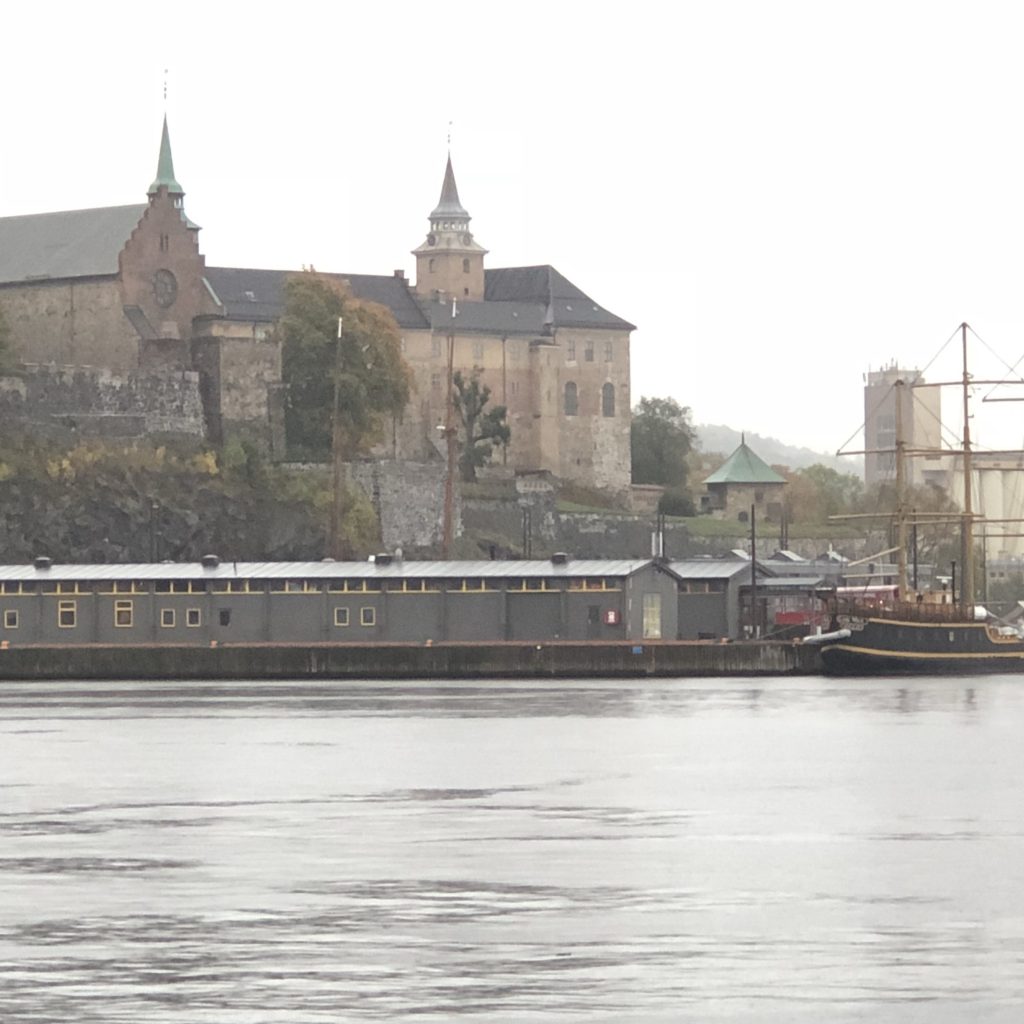 Akershus Fortress
We ate at Louise Restaurant and Bar in the Aker Brygge area. We loved how even with the cooler temperatures there was outdoor seating.  They have reindeer hides on the chairs and heaters to keep warm.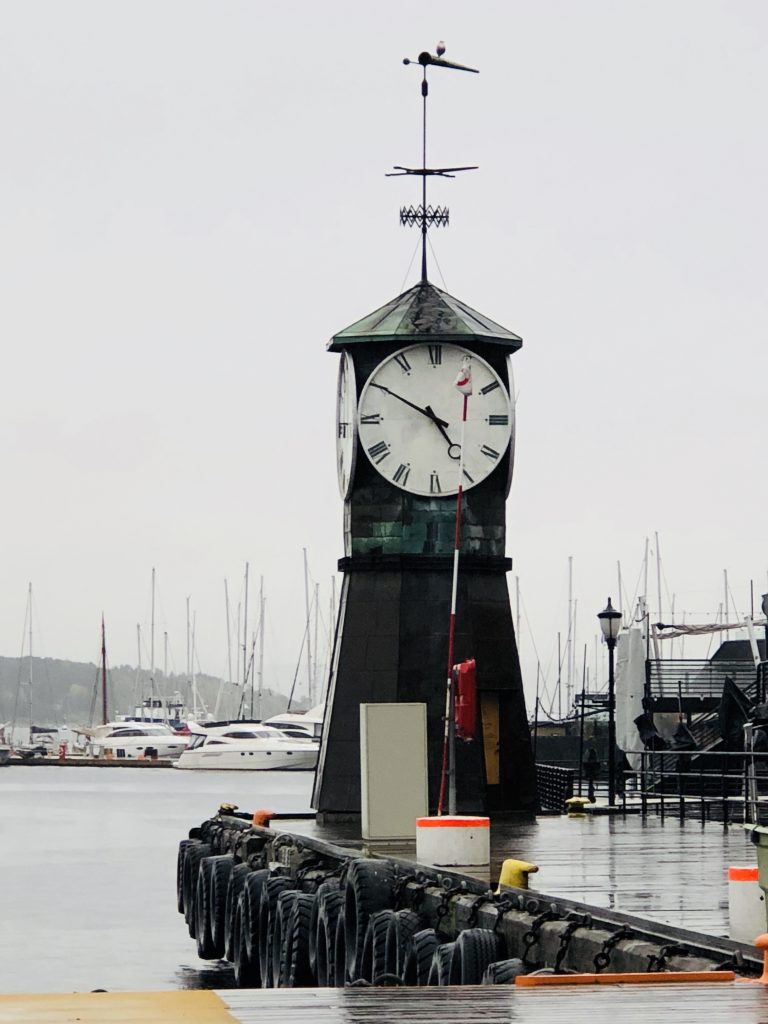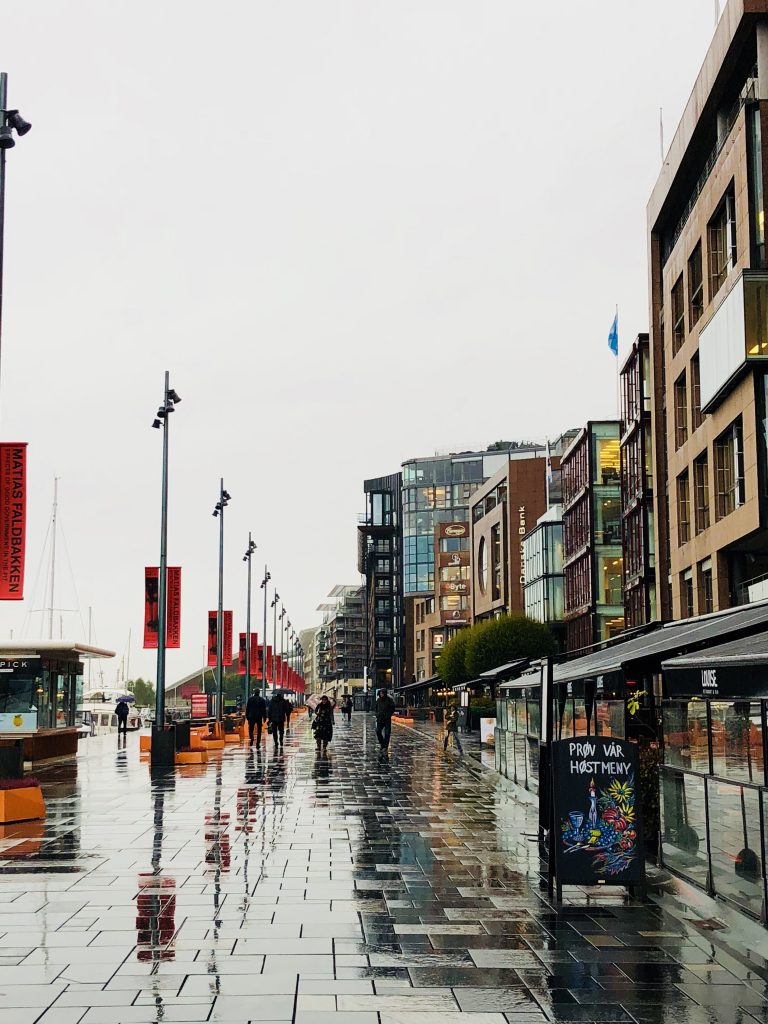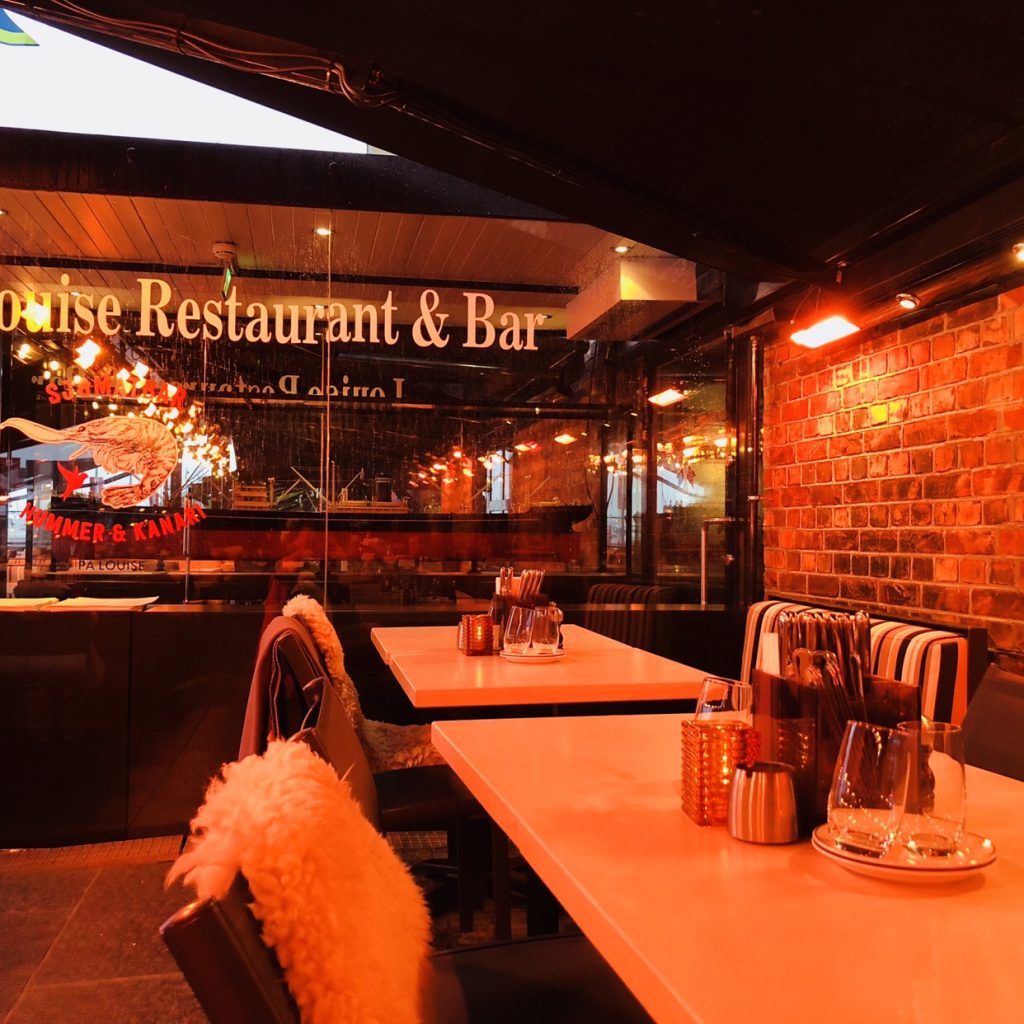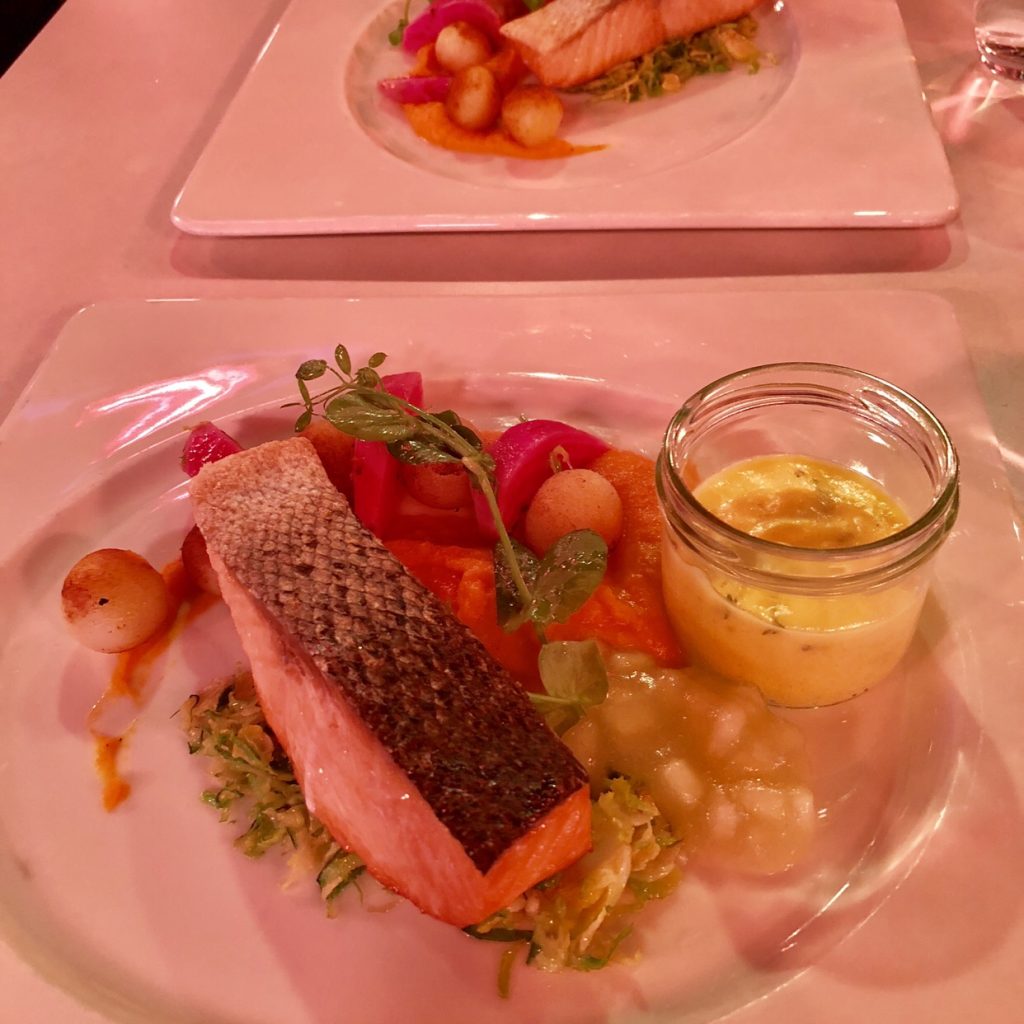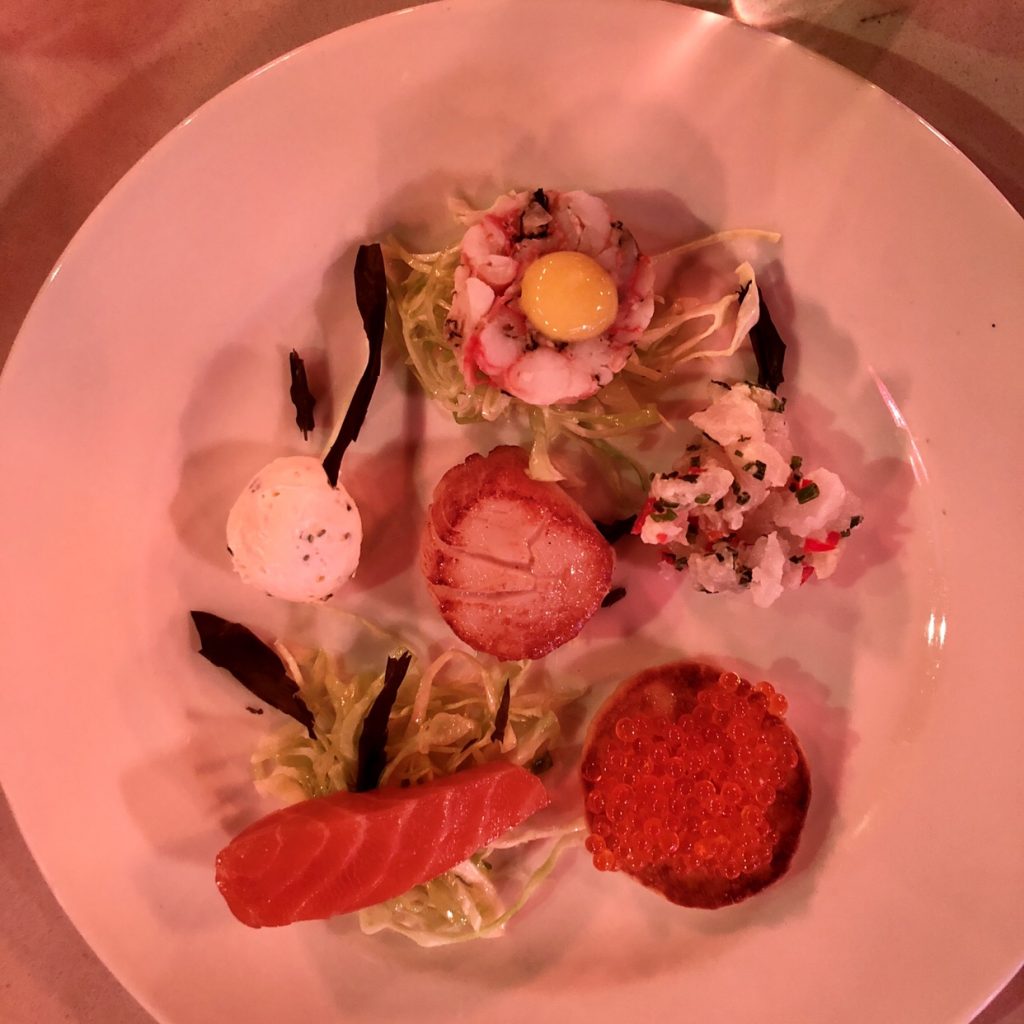 This meal cost about $60 USD.  And we drank water!  We just had to get salmon and seafood since we were right next to the ocean.  Something we don't get to experience in MN.
We were surprised at the blooming flowers in mid October at the outdoor flower market.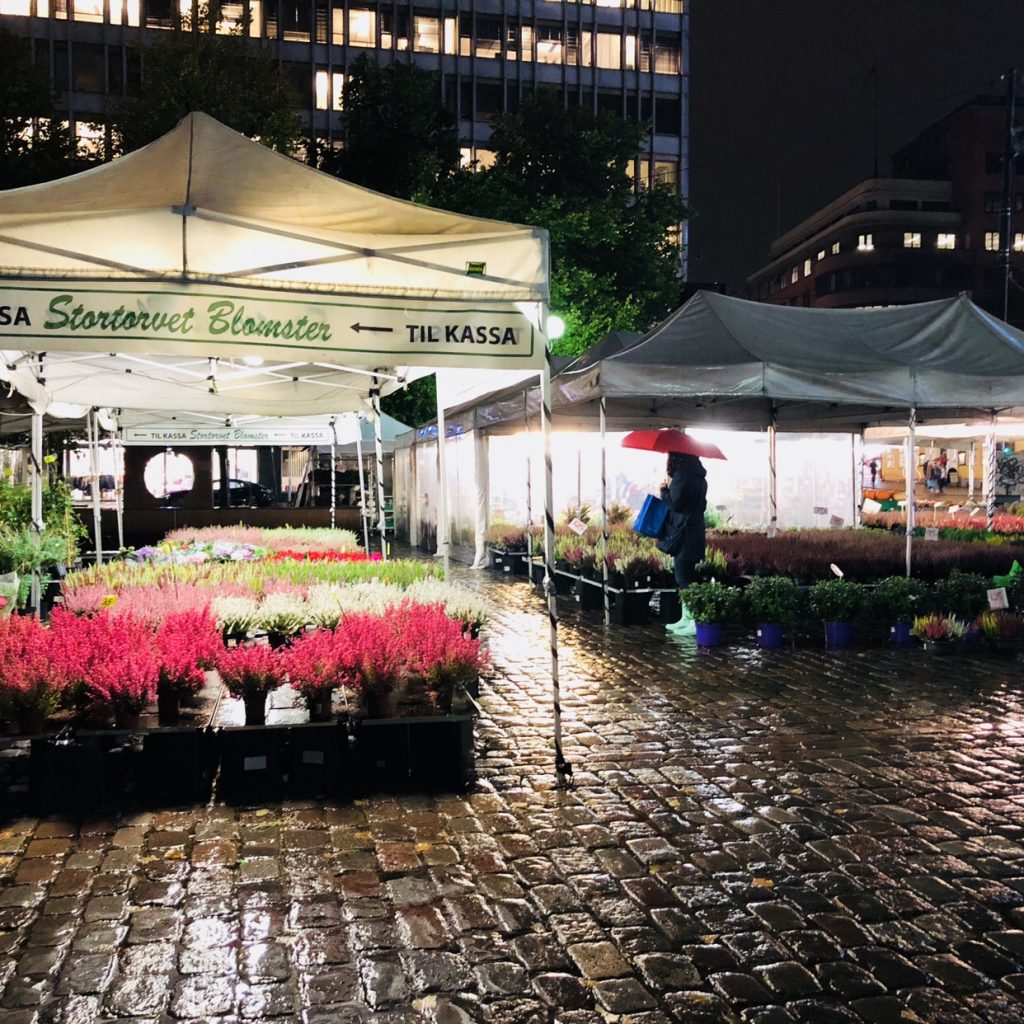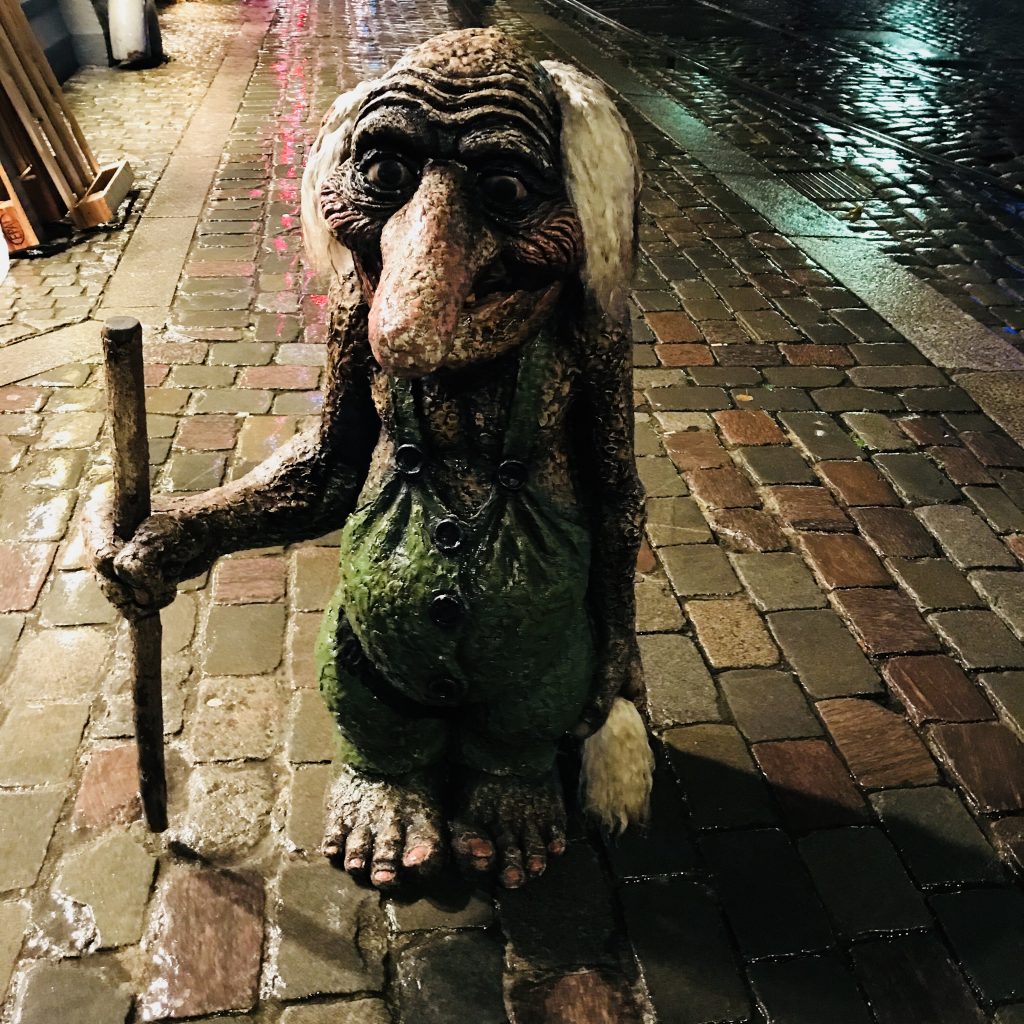 There are so many things to see and do in Oslo!  We ended up doing our own walking tour.  We were so grateful to have a hotel right in the city center so we could walk, even in the rain, to all of the sites. To read more about the top things to do in Oslo, check out this website or this website.  Although we did not take any formal tours or visit inside any of the sites, we still felt our short time spent in Oslo was well spent.  We loved the architecture of the old buildings and always felt safe as we were walking the streets.
Recommendations
Olso is a beautiful and historic city I would recommend visiting.  I also recommend spending at least 2 nights there.  Food however,  is not cheap! To save money we ate one meal per day.  The rest of the day we ate granola bars or snacks we had packed from home.   In Olso we had to try the fresh waffles with jam which only cost a few dollars from a vendor in the park.
We did not get to experience all the wonderful sites because we were pressed for time, leaving the next morning by train to our next destination.  To read more about how we spent our 5 nights in Norway be sure to follow below.  To learn about how to book all your transportation from Oslo to Bergen, Norway, read THIS post.   Check out my other posts from visits to Flam, Voss and Bergen Norway too! Planning a trip to Oslo and need some ideas where to go or stay?  PIN IT!
Happy Travels!
Jennifer